Call us today at
856-541-0950
Highly specialized, custom decorative and protective finishes applied to any surface including wood, metal, glass, plastic etc.
Since 1948
Wood and Metal Refinishing
Powder and Epoxy Coatings
We Are South Jersey's Largest Authorized EcoPoxy Dealer
EcoPoxy® is the ONE green epoxy system for glueing that is odorless, *non-toxic, *safe, 100% solid, non-solvent, non-hygroscopic, non-conductive, versatile and price competitive.
Auto and Cycle Parts
Restoration Parts
Wood Instruments
Industrial Parts
Ornamental Iron
Metal Furniture
Lawn Furniture
Bicycles & More
CUSTOM PROCESSES
We have multiple surface prep processes available, which ensures maximum adhesion and will extend the duration of the finished product.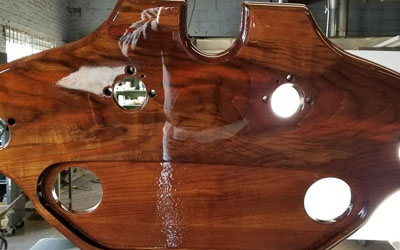 MORE STORAGE SPACE
At our facility, we have extra storage space to stock large products and large quantities of customer products for a scheduled hold or release
GENERATIONS OF EXPERIENCE
We are a third geneation company, family owned and operated since our beginning in 1948.
We can coat practically any object
We apply various coatings whose viscosity, flow and drying rate are controlled by solvent blending and adjustment of the application environment. We will strip, sand, and prepare your furniture and products so the outcome of its finish is flawless.
Some of our
Featured

Projects
Testimonials
Check out what our clients say about us
I just wanted to be sure everyone knows what a terrific company this is to work with. Not only are they expert on the actual work performed but the people I encountered, especiallyJim, was a pleasure to work with (and fun too!). Keep up the great work, can't wait to have another excuse to work with them again
We have established a reputation for providing only the highest quality service. We take great pride in every piece of work we do and put a 100% satisfaction guarantee behind our work. All of our work is done completely by hand, which includes techniques that have been handed down from generation to generation
Our Headquarters
SprayCoat Finishing:
1125 Kaighn Ave
Camden, NJ 08103
Phone: (856) 541-0950
Fax:
Email: spraycoatinc@gmail.com Facebook - @spraycoatfinishing
Instagram - @spraycoatfinishing